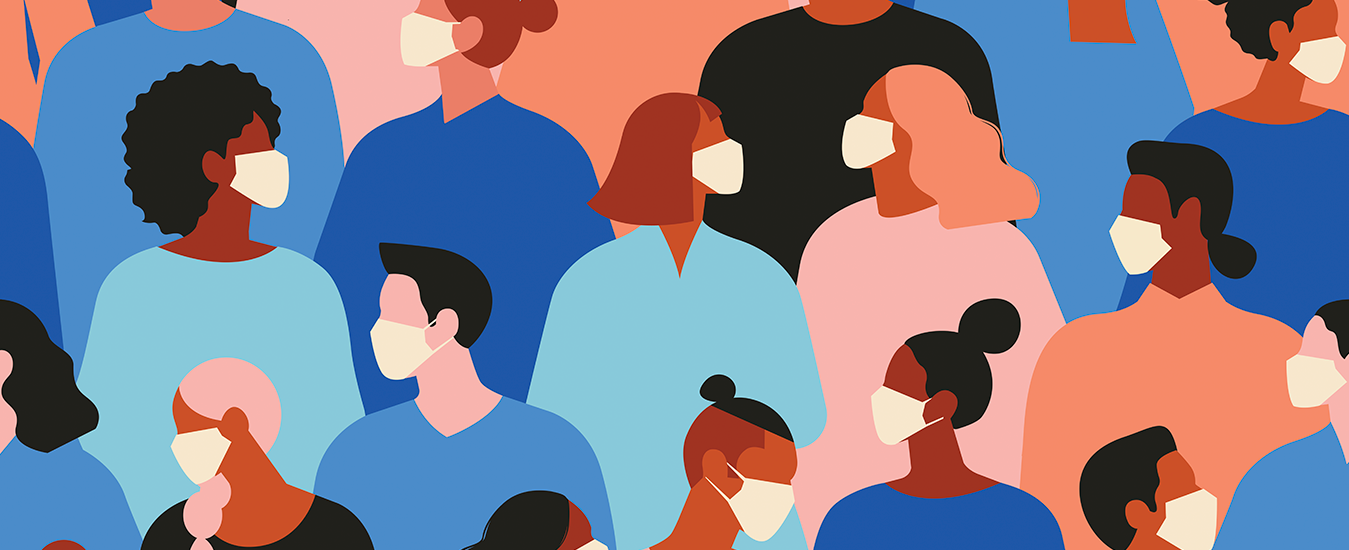 Events are indispensable for B2B and B2C industries alike. One only has to take a look at the statistics: 74% of attendees harbour a more positive perception of a business/organization post a successful event, and 96% of customers are more inclined to make a purchase, based on their favourable experiences of event engagement. 
Considering the recent Coronavirus (COVID-19) outbreak, which, according to WHO, holds the potential to evolve into a full-fledged pandemic, event organizers need to stay updated regarding its developments, boost communications, and plan added safety measures for attendees. While the situation seems sombre, it is fruitless to spread unnecessary panic – instead, what we can do is observe requisite safety measures against the spread of the virus during events, seminars, conferences, and so on. Let's take a look at the precautions that can be taken to ensure the safety and wellbeing of organizers and attendees alike: 
Keep the Event "Handshake-Free"
As per WHO, one should maintain a minimum distance of 1 metre [3 feet] between themselves and someone who appears to be coughing/sneezing. While this precaution is to prevent viral transmission from a potentially infected person, one needs to observe a similar stance when in the midst of a gathering, especially during events. Keep the event handshake-free, in order to prevent spreading of the virus via physical contact. 
Focus on Thorough Sanitization 
One can reduce the chances of infection by cleaning their hands with an alcohol-based rub/sanitizer or washing them with soap water for a minimum of 2 minutes. While both organizers and attendees should maintain these hygiene routines, event organizers need to: 
Add hand-sanitization stations for easy access and hands-on prevention of viral transmission.

Offer disinfectant sprays in high-traffic areas, which would increase the hygiene frequency of high-touch areas, such as doorknobs, furniture surfaces, and escalator rails




Vendors should regularly disinfect their work stations, while also making sure that they wash their hands frequently.

Event attendees should also be proactive and follow these precautionary measures for their own safety. 
Conduct On-Site Screening and Provide Guidance 
Apart from churning out thorough plans and blueprints before conducting on-site screenings throughout the course of the event, it is important for event organizers to provide guidance at information booths in the form of printed copies of safety measures and verbal guidance/assurances in order to restrain unwarranted panic. These measures should be broadcasted while the organizers are still in the event marketing stage, and are in the process of creating responsible buzz around an event.
Anyone Feeling Unwell Should Skip the Event
As a safety measure for themselves and against the further spreading of the virus, anyone, be it organizers or attendees, feeling unwell or exhibiting symptoms of the virus, should skip the event. They should also keep a medical-grade mask handy in order to prevent viral transmission. This is encouraged because if an infected person is too close to another person, the latter might end up breathing in cough/sneeze droplets that carry the virus. 
Apart from following the above measures, everyone must observe the following in the midst of the outbreak, as per WHO: 
Avoid touching your face, nose, or mouth, as your hands might have been in touch with infected surfaces and inadvertently transfer the virus inside your body. 

Follow proper respiratory hygiene, especially when you're among large crowds and gatherings. Cover your nose and mouth with your elbow or handkerchief when you cough or sneeze, and dispose of the used tissue/handkerchief immediate to prevent viral transmission. 

Keep yourself up-to-date regarding the recent developments of the COVID-19, as this will allow you to make informed decisions for protecting yourself and those around you. This way, you can also avail the healthcare services that you need during situations that are stressful/anxiety-inducing. 
Apart from these measures, one can always reschedule and transform their event into a virtual one, when the necessity is dire and circumstances are predominantly unsafe. Stay safe at events by following these precautionary measures and hopefully, we will soon be able to contain and beat the COVID-19. Until then, the magic of events shall always shine through.  
Standard recommendations to prevent infection spread include regular hand washing, covering mouth and nose when coughing and sneezing, thoroughly cooking meat and eggs. Avoid close contact with anyone showing symptoms of respiratory illness such as coughing and sneezing.