Event app features built to drive Engagement
Your event app should not be a replica of your event brochure. Use our best-in-class event app features to drive interactions & conversations.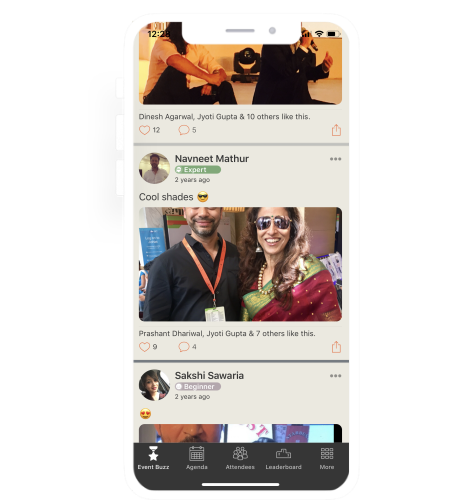 Create memories in the event app that attendees can like, share, comment.
Unique feature to allow attendees to upload videos directly from the event app.
Ask your audience their opinion in the event app & display results real-time.
Simple setup with laptop and tap to answer in event app. No Voting pad system & hardware setup.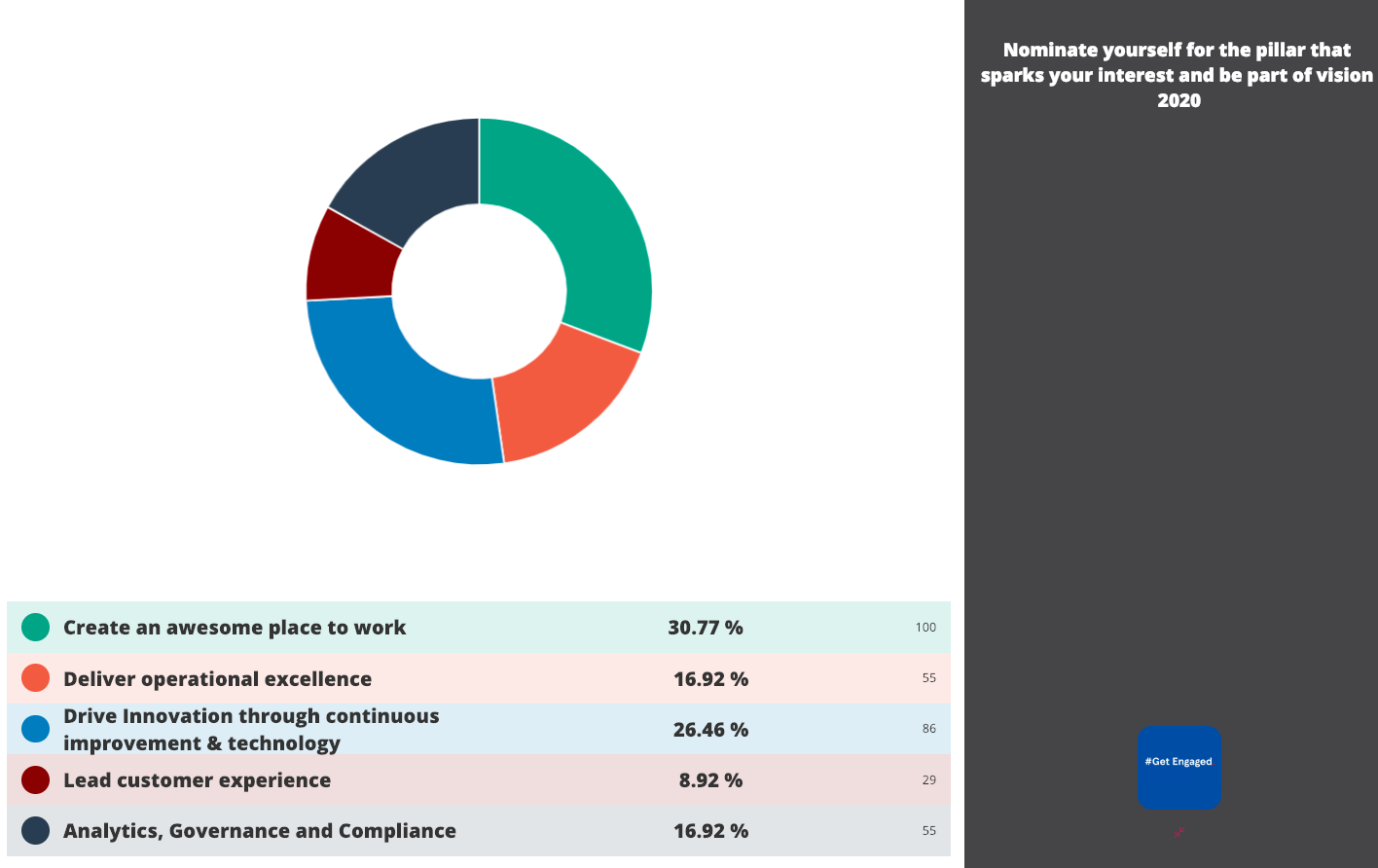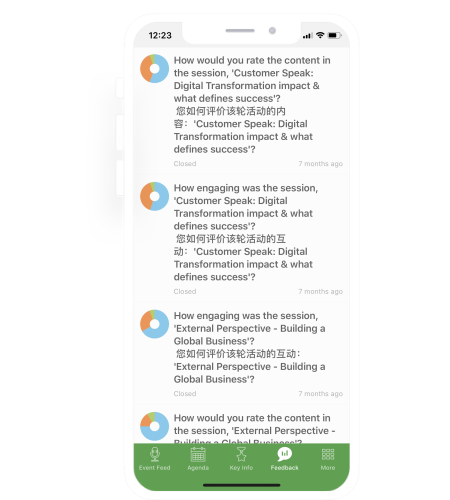 Multiple templates to get feedback from attendees with offline-enabled event app feedback.
Select over 40 languages and reach attendees across different geographies.
Your event app acts like a microphone where attendees can ask questions in-app.
Turn on moderation and easily filter questions asked in event app before they go live.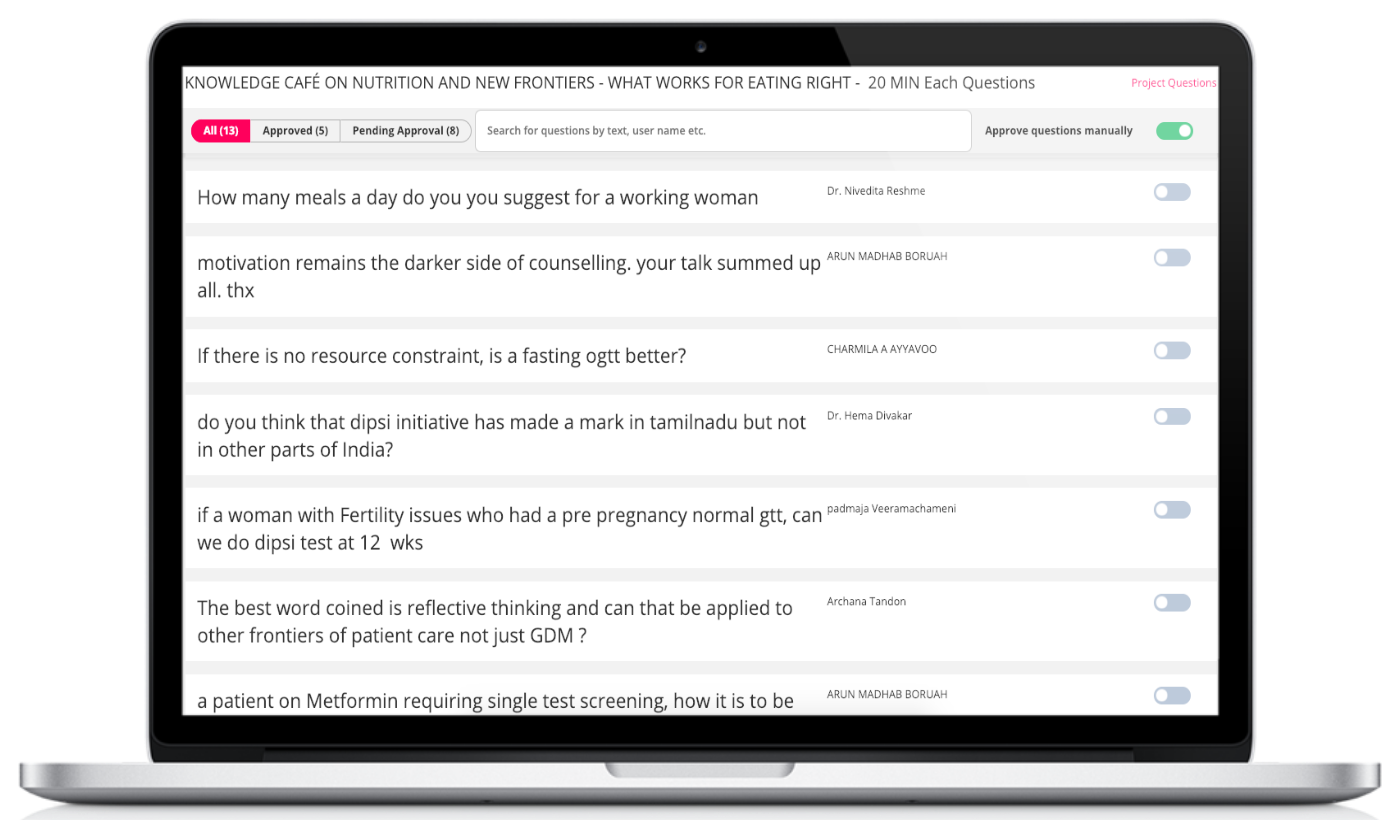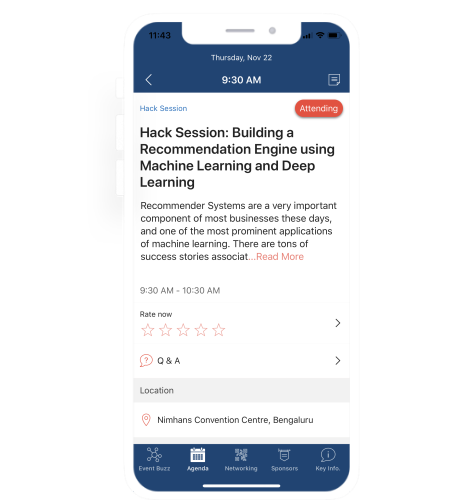 Get more detailed feedback for each session with a simple Uber-like rating.
Attendees can interact with sessions inside the event app - Rate,Q&A, Documents, Speakers.